Our greige fabrics, after weaving phase completed, are primarily subjected to greige quality control within our company structure. By this means, before performing finishing processes, if any, weaving oriented faults are revealed and taking required precautions at the starting phase before our fabrics are finished, is procured.
Mending processes are applied to our woven fabrics in accordance with needs before or after finishing processes by our expert female staff and a more flawless appearance is procured for our fabrics.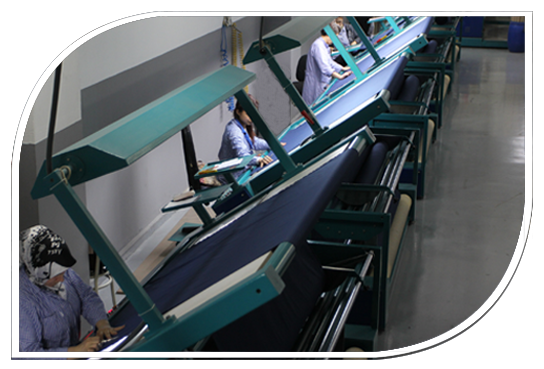 OR-BEY has automated all the processes from quality control to shipment including the warping and packaging for all sorts of fabric products. Depending on customer requests fabrics are controlled at either on 4 points system or 10 points system as the quality evaluation system. In order to ensure the quality, fabrics are inspected in each stage. All greige fabrics are being controlled before passing them to the finishing department. Fort this procedure 14 winding machines are used which are equipped with a quality control software. Tests are made by specialized staff who are working delicately to assure the production quality of OR-BEY. With its full modern laboratory, Company is able to make all testings which are required in order to fulfill special standarts requested by official norms, customers or controlling organisations. All tests are being done under the control of ISO 9001 Quality Assurance Certificate and the OEKE-TEX certification which is given to the products containing no harmfull substances to environment and health.