Both in line with quality samples obtained from our Customers and in the direction of experiences from long-standing background and knowledge of our Company, all Research&Development studies of our Company are performed in this section, and the weaving phase starts after obtaining final production approval before mass production from our Customers in this phase.
In the handloom room, in order to perform spot-on Research&Development studies, firstly effect and colour tests are performed in PENELOPE programme on computer, and after the final decision handloom process is physically started.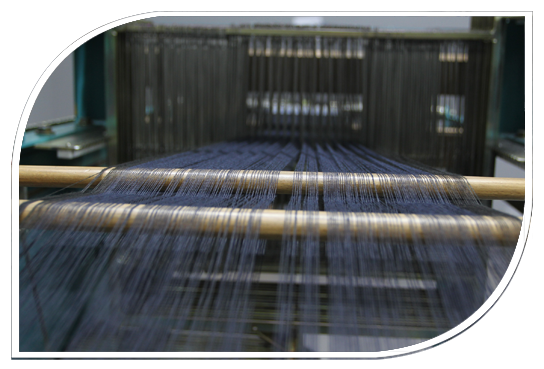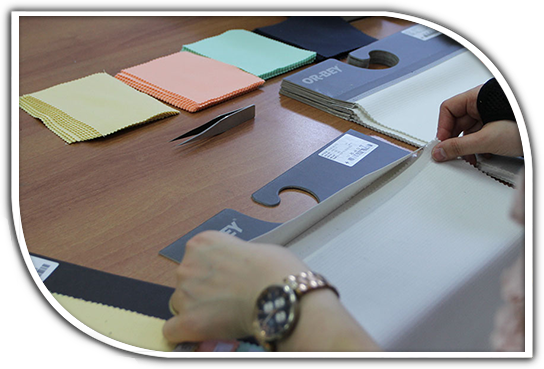 Samples from all fabric qualities that we produce are taken and kept in our structure and formulas of aforesaid samples are also conserved to meet sturdily potential repeated orders thay may come in the future and to provide the same standart. In response to market needs and customer demands, hundreds of fabric quality that we have produced priorly and have all regarding know-how are presented to our valuable customer's appreciations as alternative, and in case approved by our customers much more competitive and much more short due dates are procured.
According to Changing Trends and Consuming behaviours ORBEY is offering 6 collections within a year which is suitable for Formal Wear and Smart Casual Wear both for Mens and Ladies. These six collections are two pre-collections, two main collections and two seasonal interval collections. The R&D and the Marketing department are working as a team together in order to get the most suitable and efficient collection updated by customer requests and fashion trends. OR-BEY uses the service of trend forecasting agencies, textile catalogs and also yarn exhibitions in Italy in order to evaluate and understand the coming trends and then R&D team uses the tools such as CAD programme PENELOPE, and automatic handloom machine and also SUZUKI sample warping machine and YAMADA sample cone sizing machine to produce the blankets which are the backbones of OR-BEY collection. Each season many blankets are being produced, the collections are formed and become ready to serve for our customers after a very careful selection.