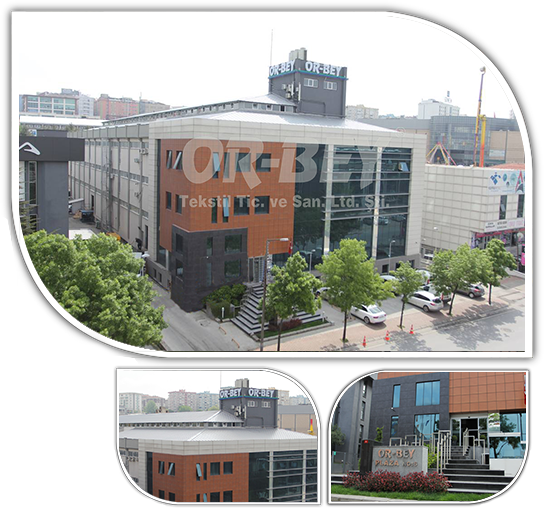 Our Founder Orhan Örnek, following his short term professional working life after the university graduation, has completed his military service, afterwards he has met textile sector in Sultanhamam which is the place where Turkish Textile sector had been born 40 years ago.
After he has worked in textile sector with his family for a long time, in 1994 he has decided to establish his own textile company. Today OR-BEY Textile, together with Orhan Örnek and his children, is a professional family company that continues its way by extending every year. OR-BEY Textile , since its establishement in 1994 year, has become one of the most flexible, the most solution oriented and the most dynamic players in international textile market with regards to outerwear fabric manufacturing and whole sale.
Today OR-BEY, continues to manufacture yearly 2 million meters fabric in 5000 m2 confined space of its factory (in total 12.500m2) owned totally by itself located on İstanbul. OR-BEY company, exports 40% of its yearly production directly to various brands and manufacturers recognised in various countries in different continents of the world; and sells the remaining in domestic market to exporter garment manufacturers and Turkey's highly recognised retail brands. Being the supplier of well known companies
both in domestic market and international markets, ensures our company to enhance its being a quality, design and trend oriented company policy day by day.
Our Company has specialised mostly in producing 100% Wool and Wool mixed fabric in recent years. In addition to its expertise in Wool fabrics; Linen, Cotton and Polyester Viscose fabrics productions are also continued in line with demands of our valuable customers.
OR-BEY will continue to develop itself and find solutions to meet rapidly changing fashion trends and market needs in the future.